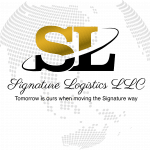 Signature Logistics LLC is a small business offering expertise in general and specialized freight transportation nationwide, regional or local. We are committed to coordinating an organized, timely delivery of your goods, products, & equipment while using innovative software for tracking and safety. Many of our professional Owner Operators maintain special certifications and an array of hauling options. We offer tailored operating plans to your business processes as well as different equipment needs like Dry Vans, Reefers (Refrigerated), Flatbeds, Box Trucks, and Cargo Vans. We pride ourselves on getting the job done in a Signature way based on your needs. Contact us today to get your freight moving the Signature way!
We strive to meet and exceed the expectations of our partners, owner operators, and employees. We focus on long term relationships with whom ever we do business. With our our vast network of qualified owner operators  we are ready to take on your shipment needs, at any time. Work with us today and gain instant access to our fleets.
We strive to build a profitable partnership with our customers and owner operators (carriers). No matter where you are trucking to or from, you'll always receive superior service and performance. Our team consists of a group of knowledgable staff that can accommodate any of your requests. We succeed by providing the highest quality of service through the continuous development of our team, systems, and best practices while concisely improving our customers' experience. We are committed &  dedicated to helping you meet your goals, the Signature way!
Through integrity, commitment, and unrivaled customer service, our goal is to simplify freight transportation; providing efficient, cost effective, and reliable solutions. We are an asset based, trucking company, capable of servicing 48 states. We pride ourselves on customized operating plans, specific to individual business requirements. We offer diverse solutions, and equipment, to solve your freight transportation needs; nationwide, regional, and local. For Owner Operators, please click here for more information on our specific services we offer.